Cox Bazar Bangladesh Top Hotel List 2019
Cox Bazar information And Hotel List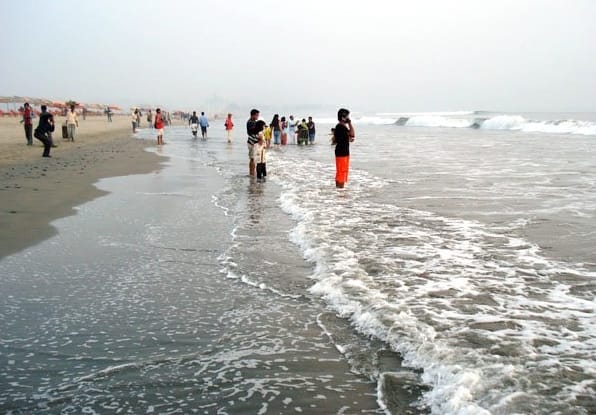 Mostly, when we get a thought of the sea, we think of spending most of our time under the sun lying on the sand, we commonly call it sunbathing. Sometimes we have been to sea resorts and found the place to be nice. No doubt you told your friends about it giving the motivation to witness the place themselves. During the holidays, we get dilemmas of the places to visit, we envision the picture but no actual site in mind. Have you ever thought of the world's greatest sea beach? Have you ever pictured how it looks like? Well this is not just a mere feature and location as we are always told by our geography teachers. Have you ever wondered what name the beach holds? wonder no more, Cox bazar is the name.
It is located in Bangladesh, a merely small town, yet it holds the greatest sea beach. Bangladesh is a small country possessing a rich cultural heritage and world known archaeological sites.
Cox Bazar is located 152 km south of Chittagong. Being the world's greatest beach, it forms a tourist attraction center for Bangladesh. Its beach is the longest in the world, going for about 120 km and gently sloping Bengal bay. It forms of the most elegant sites as the bay goes against a chain of a hill covered in a green forest.
The world's greatest sea beach is evenly covered with miles of smooth and very colorful golden posadas and sand, temples for the Buddhists and other features like the towering cliff. Due to these magnificent features, many people across the globe, despite of the race, tribe and religion come to have a good time with friends and family. It is a blessed place as it soils hold worship buildings like temples. There is a wide range of mouth-watering foods offered at Cox Bazar. This beach does not offer open-air catering but has hotels for everyone to enjoy as they have meals for everyone. The hotels also offer accommodation. The hotels include:
Cox Bazar 3 Star And 5 Star Hotel List 2019
1. Hotel sea crown
2. Long Beach Hotel
3. Neeshorgo Hotel and Resort
4. Hotel sea Alif
5. Hotel Favour Inn COX International
6. Hotel Blue Moon Resort
7. Hotel Allegro Holiday Suites
8. Hotel Sayeman Beach Resort
9. Hotel Sampan Resort
10. Hotel Muscat Holiday resort
11. Hotel Resort Beach view
12. Hotel Mission La Bella Resort
13. Hotel Royal Bay Place Hotel and Resort
14. Hotel prime Park
15. Hotel Coral Reef
16. Hotel Bay Touch
17. Hotel Mermaid Beach Resort
18. Hotel Fu-Wang Dominous Resort
19. Hotel Sea Princes hotel
20. Hotel Cox's Hilton Ltd.
With all this name, it is evident that this is the best place to be. All these hotels offer high-class services for everyone, onsite views are offered in hotels such as Neeshorgo Hotel Resort. internet services are available where ever you need them at any time. Bangladesh should be a very blessed place. such beauty and comfort do not just exist in any given country around the globe. Then why tarmac during the holidays while Cox bazar is there for you? Why miss out on such an opportunity where you can get a memorable and ecstatic moment of your life. Make a choice now. Make the world's greatest beach be your destination.